Analysis Profile Options
Solution options can help you improve the efficiency of analysis, get more useful statistics and save the packets in the buffer to your hard disk. All the settings are global that can be applied to all analysis projects.
To open the Analysis Profile Options window, do one of the following ways:
On Start Page: Double-click an analysis profile in Analysis Profile section to open the Modify Analysis Profile dialog box where you can modify the analysis profile. Click the Next button on the bottom-right of the dialog box.
In an analysis project: Click any icon in the Analysis tab of the Ribbon (figure below).


The Analysis Profile Options window appears as follows: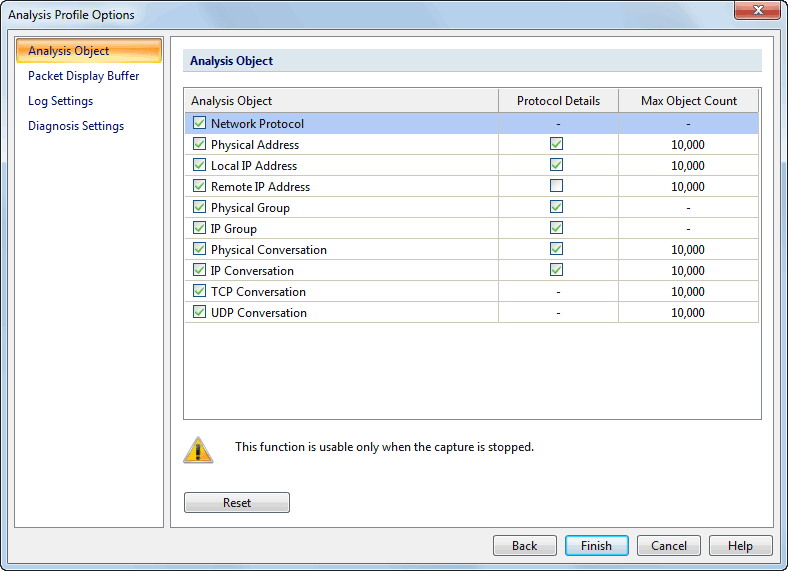 The Analysis Profile Options window contains the following components:
The Diagnosis Settings is not a part of the Professional edition.