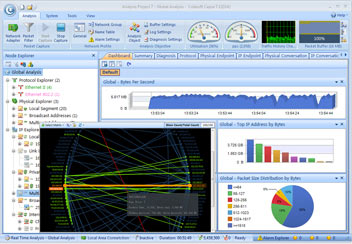 Capsa Free Edition
Capsa Free is a great freeware network monitoring tool which captures all the packets that goes through your LAN network and displays the results in graphic views.

Awards

Testimonials
Really useful free tool. It helped me to find out why my home network is so lagging and it does more than that. I'll spend some time to discover its power.Simon Webb
Live Demo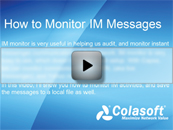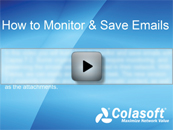 Why Choose Capsa Free
Monitor & Test Network Bandwidth and Throughput

Unless you connect Capsa to your network, it immediately shows the virtual world movements into graphs and charts. You don't have to do anything to understand whether your ISP provides you enough bandwidth you've paid for.

Monitor MSN & Yahoo! Messenger

With Capsa Free, it is very easy for you to monitor MSN (aka. Windows Live Messenger) & Yahoo Messenger and see all the message contents.

Record Email Messages

Capsa Free monitors and records all sent and received emails, and saves copies of these emails to your hard disk.

Monitor Website Browsing Activities

All webpage visiting in your network will be logged, so you will have a clear view of whom and when visited which websites. Even view the contents of the webpages.

Troubleshooting Slow Network

By giving you insights into all your network activities, Capsa Free helps quickly locate the source of your slow network and giving you expert diagnosis solutions.

A Popular and Useful Toolset Embedded

By downloading Capsa Free, you are also given a popular network toolset containing Colasoft Mac Scanner, Packet Player/Builder and Ping Tool.
Copyright © 2001 - 2011 Colasoft. All rights reserved