Generate Real-time Report with Colasoft Capsa
Advanced Network Analytics with Real-Time Network Reports
Colasoft Capsa not only supports users to monitor and analyze network, troubleshoot network problems, but also supports them to generate real-time reports of global network or a specific network group.
By default, this Report tab will show like the figure below: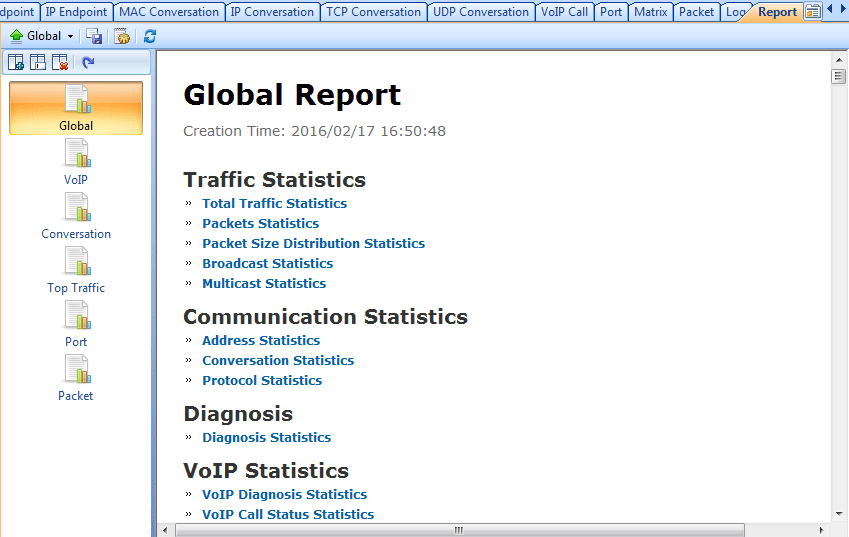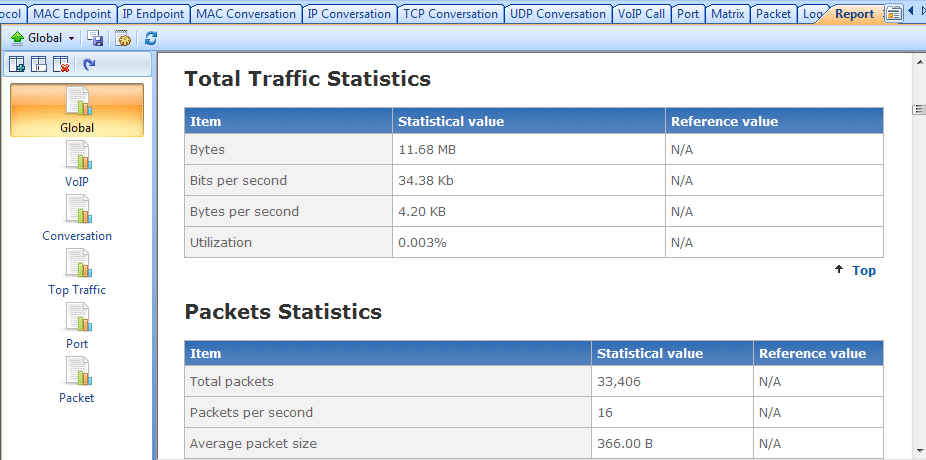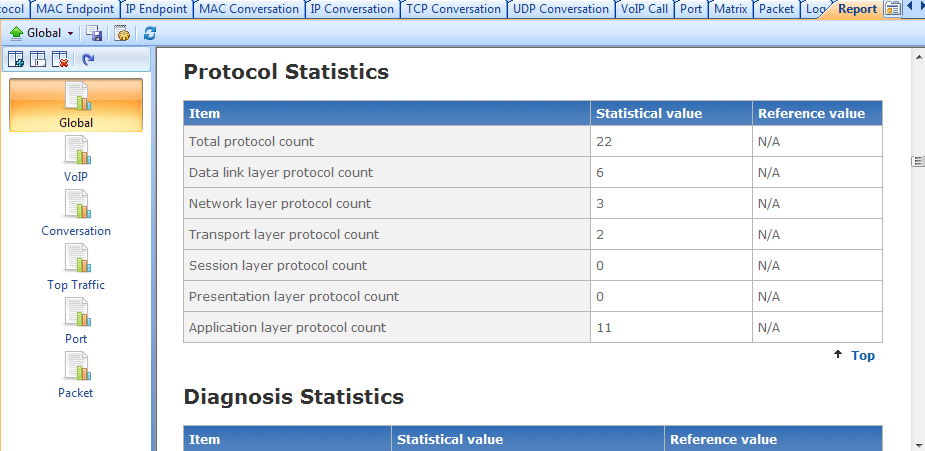 Above is a report of the global network, to generate a report of a specific network group, users can select a group name in the MAC/IP Explorer window, and the Report tab will displayed the corresponding statistic reports. With this Reports tab, users can not only generate an intuitive report of the network, but also get a quick view of the network status.