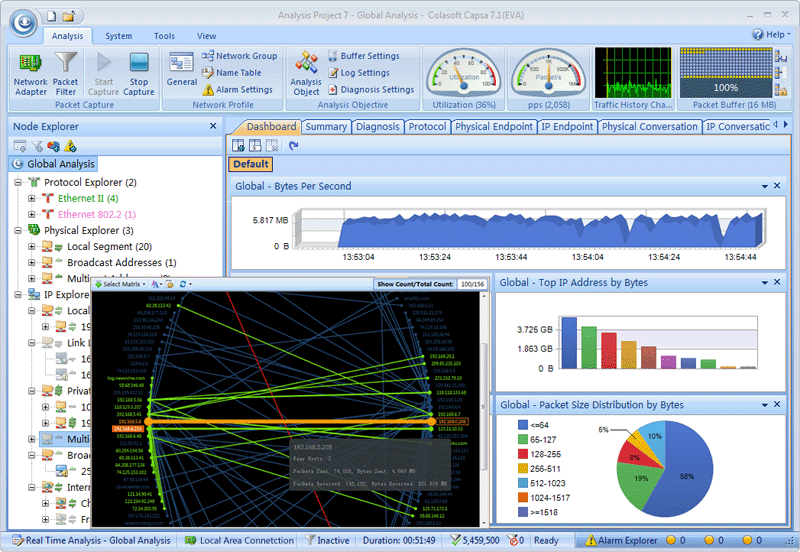 Capsa Standard Only $295
Monitor, Analyze, Troubleshoot your Wired Network
Capsa Standard, designed for small and budget-limited business, helps network administrators troubleshoot network problems by monitoring network traffic transmitted over a local host and a local network. With a powerful engine that provides real time packet capture and accurate data analysis, Colasoft Capsa makes it easy to quickly pinpoint network bottlenecks and ensure a more efficient and secure network.
FREE TRIAL DOWNLOAD
BUY NOW
ENQUIRY
---
Top Capabilities of Capsa Standard:
---
Top Benifits of Capsa Standard:
Capture and save data transmitted over local networks and conduct both real-time and post-event analysis.
Identify and analyze 1040 protocols and sub-protocols, , as well as network applications based on the protocols.
Monitors network bandwidth and usage through data packet capture of network transmissions.
View network statistics at a single glance, allowing easy capture & interpretation of network utilization.
Map out IP & MAC address details, including the traffic of each host on the network.
---
Useful for you