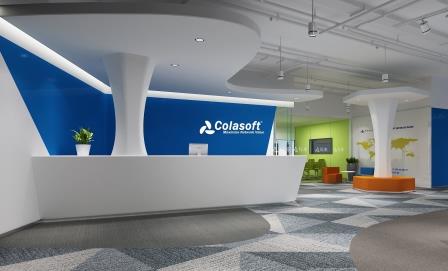 Headquarters
---
Address: 13-14F, Unit 1, Building 4, NO966, Tianfu Avenue, HIGH-TECH District, Chengdu, China
Postal Code: 610000
Phone: +86 028-85120922
---
---
About Us
Colasoft founded in 2001 is a professional NPMD (network performance monitoring and diagnostics) product and solutions provider globally, we offer complete and customized NPMD solutions to government agencies, financial services, manufacturing, transportation, utilities and energy and so on.
With more than 16 years' experience in NPMD development, Colasoft has grown to be a key player in NPMD industry with a large customer base in more than 110 countries and regions across the world, we are now the TOP 1 provider of NPMD solutions in China. With more than 100+ engineers, Colasoft establish a state-of-the-art platform for NPMD technology research and development.
---
Sales Channels
Colasoft provides software products through e-commerce, direct sales, and a network of channel and strategic partners all over the world.
---
Partners
Colasoft has established strategic partnerships with over 30 companies in Europe, America, Australia and Asia. Colasoft values every partner and the opportunities to expand cooperation with various organizations in a wide range of areas.
---
Professional Services
Colasoft offers a full spectrum of professional services to help customers make the most of their network investment. The services team is always ready to help customers dealing with everyday networking issues.
---
Communities
Colasoft provides several methods whereby users can share their experiences, obtain assistance with products and solutions, submit their suggestions and feedbacks, as well as learn latest news from Colasoft.
Colasoft Support Forum - http://www.packetech.com/
Colasoft Blog - http://blog.colasoft.com/