Colasoft UPM aims to maximize business network management efficiency and network fault troubleshooting capability by providing business-centered network supporting environment review, real-time performance monitoring and quick detecting of network fault. Colasoft UPM collects all real-time analysis data from Colasoft nChronos which are deployed distributedly at each network node and provides operations staff with vivid and graphic working status of every node in the business network.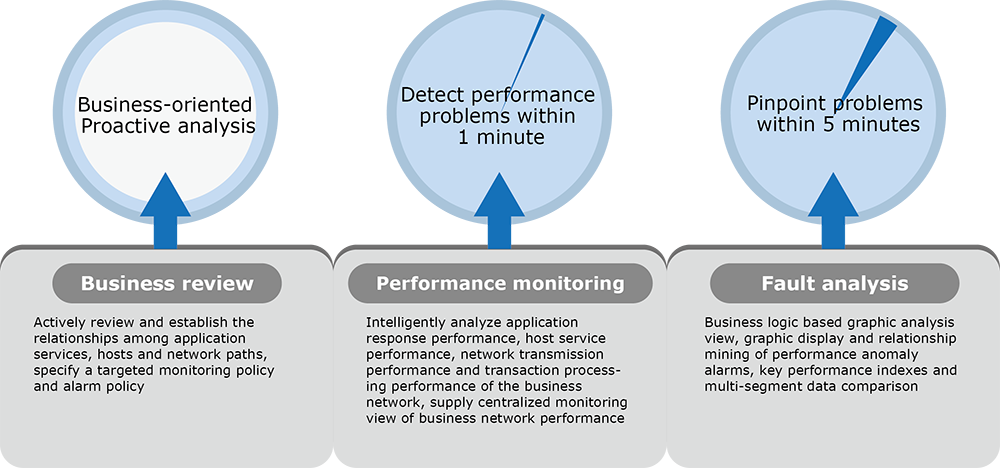 Improve the capacity of dealing with complex business systems
The performance analysis capability of Colasoft UPM is very powerful. When network performance is degrading, Colasoft UPM is capable of detecting the problem at the very first time, quickly pinpointing the source of the problem, and isolating the source machine at the same time. In this way, Colasoft UPM can prevent the degradation of business network performance so as to help operations staff manage their increasing network and application requirements.
Reduce time of troubleshooting network faults
Colasoft UPM provides business-based performance monitoring capacity. It is capable of evaluating the effect of every application which supports the business system and network performance degradation to business. By quickly locating the source of the problem, it helps operations staff to reduce time of troubleshooting network faults.
Reduce human resource costs
Colasoft UPM provides centralized business-based performance management. Different from traditional isolated monitoring mode, Colasoft UPM offers real-time monitoring and analyzing of the business network as well as related applications. With this automatic and intelligent solution, the human resource costs can be further reduced.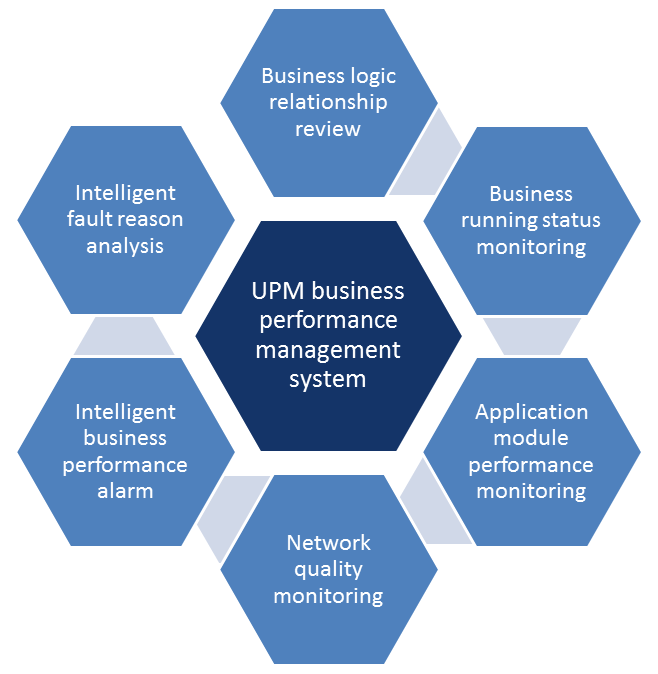 As a network business oriented performance management system, Colasoft UPM helps users promote business oriented, proactive network operational capability, ensure the running of businesses, and enhance troubleshooting efficiency.
System Requirements for UPM Center
Operating system: CentOS 6.6 x64
CPU: Intel(R) Xeon(R) CPU E5504 2.00GHz *2
Network adapter: At least one gigabit Ethernet interface
Database version: MongoDB 3.0.1
System Requirements for UPM Client
Browser:
Google Chrome 37.0.2062.124 or higher
Internet Explorer 10 or higher
Screen resolution: 1600*900 or higher
For technical specifications about nChronos, please refer to Colasoft nChronos Technical Specifications.