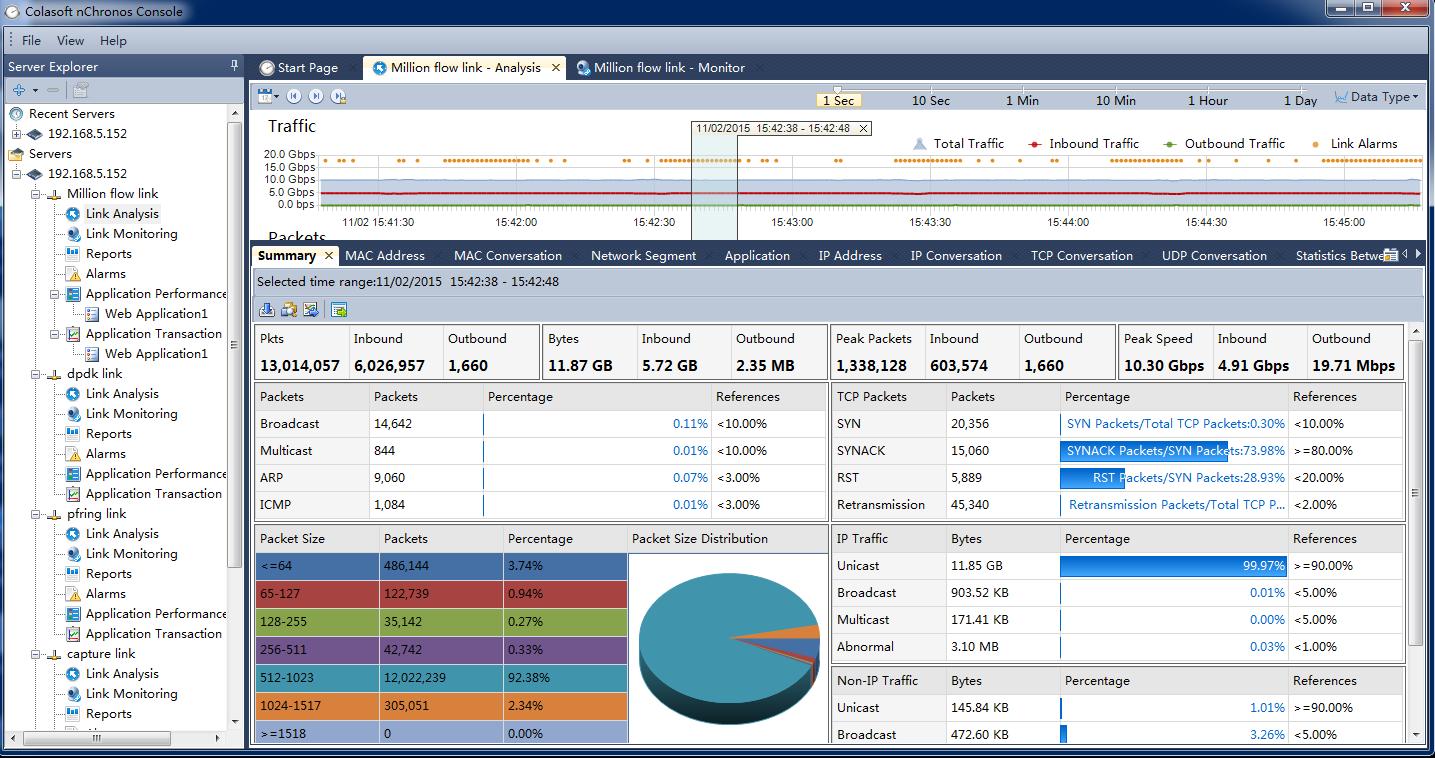 nChronos - Network Performance Analysis Solution
By performing extensive packet capturing and recording, efficient data mining and in-depth network traffic analysis to empower customers the capability of visualizing the overall enterprise network activities, drilling down to isolate performance issues and troubleshooting critical network issues, nChronos helps lower IT cost, improve network security, enhance end user experience, and be more agile.
A Colasoft representative will contact you within 1 business day. Asterisks (*) indicate fields required to complete this transaction.
Business Contact Information