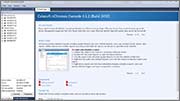 nChronos Console provide quick access to all distributed deployed nChronos Servers where packets are stored, it serves as the center of the enterprise network management which is capable of visualizing the overall enterprise network activities, drilling down to isolate performance issues and troubleshooting high-priority and critical network issues.
View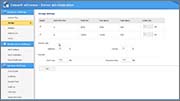 nChronos is a Network Performance Analysis Solution for high performance & critical enterprise networks. It combines the nChronos Console with the nChronos Server to deliver the capability of 24x7 continuous packet capturing, unlimited data storage, efficient data mining and in depth traffic analysis solution. Follow a few simple steps to deploy nChronos.
View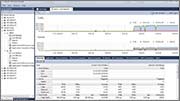 After the installation of nChronos, this step by step guide helps you finish all the necessary configurations before nChronos actually start working. Now you have a DVR for Network Data. Simply dial back the time and watch historical traffic of your network from last week as if in "real-time".
View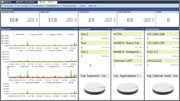 nChronos provides a link monitor window which automatically shows top talkers. They are: top segments, top applications, and top internal hosts. With these charts, you can quickly identify the top talkers at a glance. You can also modify the refresh interval for the charts if you like or change the number of Top Talkers displayed.
View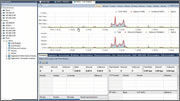 Network problems never occur when you watching the network. With nChronos you can now simply "rewind and replay" your network traffic. This allows you to isolate and solve the network problem based on the first occurrence. You no longer have to wait for it to fail again to solve the problem.
View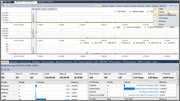 nChronos is an affordable deep pack recorder and network forensic solution that can help you isolate many network issues in a matter of minutes.
Here are the top 5 reasons to buy your company a nChronos...
View